C21U worked with others at Georgia Tech Professional Education (GTPE), Georgia State University (GSU), the University System of Georgia (USG), and USG eCampus to plan a series of events on "precision academics." Precision academics is a relatively new term – we're using it to describe technology-enabled, data-informed, and empirically-evidenced instruction.
Precision Academics, at its core, is the practice of using digital data from student learning activities to inform and improve instruction. Just as the practice of precision medicine is being driven by extensive laboratory and clinical data that now can be parsed, mined, and focused into solutions for ever more finely grained categories of individuals – precision academics is technology-enabled, data-informed, and empirically-evidenced instruction.
During the 2018-19 academic year, the USG Precision Academics Workgroup produced and promoted activities to:
Create awareness of the precepts, paradigms, and possibilities of precision academics.
Develop an understanding of the emerging and exemplar practices and practitioners of precision academics.
Foster discussion and discovery activities that develop an ability for USG faculty and institutions to adopt, adapt, and support precision academics designs and methods.
Resources
Increasing the Utility of Open Competencies: "Competency Catalyst"—a joint project proposal from the University System of Georgia, BrightHive Inc., and Credential Engine to pilot an automated approach to the mapping and linking of competencies to instructional content—was chosen as a winning proposal as part of the Department's Reimagining Higher Education Ecosystem Challenge.

Inside Higher Ed on Precision Academics: Technology is enabling the rise of precision academics in higher education, writes Myk Garn, who describes the game-changing potential of mapping and coding the academic genome.

C21U Blog Post on Precision Academics: Matt Lisle (C21U) interviews Myk Garn (USG) on the precision academics workgroup activities.
Image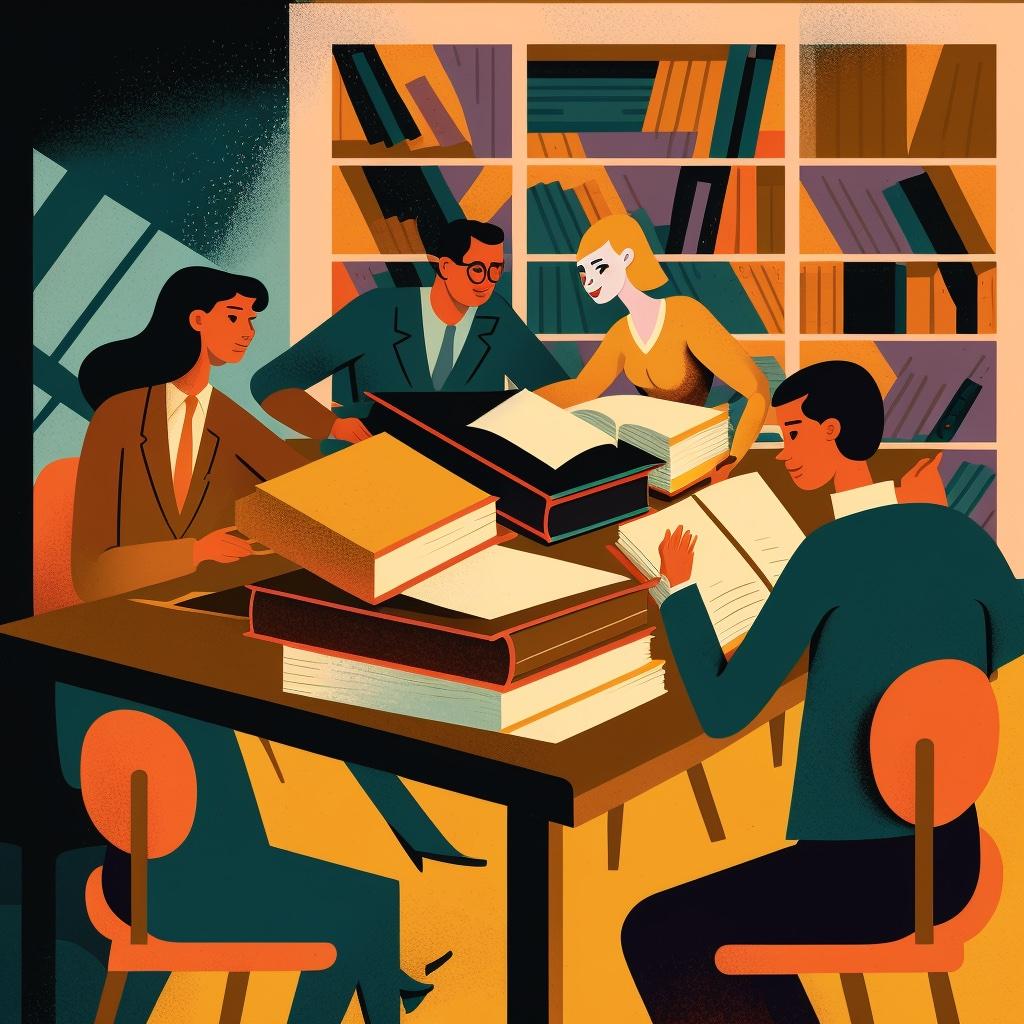 Past Events
Deploying Precision Education at National University
Friday, May 3, 2019 - 2:PM ET 
The Precision Institute at National University is one of the thought (and action) leaders in the innovation of learning-level data and analytics.  Delivering a tailored educational experience to each student requires careful alignment between competencies, learning resources and formative assessments. The ability to unbundle and rebundle content, permits additional flexibility to adapt to, and better serve, individual learners. In this discussion, we will share a model of delivering education in an adaptable platform capable of considering the specific needs of each unique learner, informed and guided by evidence-based data analytics. 
Dr. David Andrews, President of National University    

Dr. Huda Makhluf, Interim Director and Chief Academic Officer, Precision

 

Institute

 

at National University

Jonathan Chillas, VP Data Analytics & Chief Data Officer, Precision

 

Institute at National University  

Greg Wilt, Chief Operations Officer, Precision

 

Institute

 

at National University
Chancellor's Summit on Precision Academics
The Precision Academics Workgroup will host the Chancellor's Summit on Precision Academics, a day focused on informing and improving instruction through the use of student learning data, at Georgia State University on June 14, 2019.
Click here for more information
Friday April 26, 2019: 

The Competency-Based Education Network (C-BEN)
Featuring Charla Long, Executive Director of the Competency-Based Education Network (C-BEN), this presentation focused on: What is CBE? Who is doing CBE? Why are institutions pursuing CBE? What is the current State of the Field – (featuring the AIR survey highlights); C-BEN's Quality Framework and how to take the next steps in CBE by participating in Network and in CBExchange.
On-Time Intervention Using Analytics in Online Classes
April 12, 2019 – 10:30 - 11:30 a.m. ET
Presented by: USG-eCampus
For over a year, eCore has been utilizing Knewton (adaptive learning platform) and LMS analytics to provide on-time intervention for its Math 1113 (pre-Calculus) students.  Assignments are given regular due dates, and students' progress is monitored by faculty teaching the courses as well as embedded STEM tutors.  Reports on student progress can be generated in real-time, allowing faculty to provide, create or emphasize resources targeting the specific areas in which students are struggling. In this presentation, we discussed each element of this plan and how teaching practices have evolved over time due to its execution.
Speakers:
Kyle Carter, College of Science and Mathematics, University of West Georgia

Valerie Crouse, USG-eCampus

Nihal Gunay, USG-eCampus

Yi Jin, USG-eCampus
Wednesday, March 20: Webinar: Data-Driven Learning Design
Live from Georgia Tech Global Learning Center, Atlanta  
The data generated from learning management systems and online platforms provide an unprecedented opportunity to understand the learning process and design content and experiences based on these insights. This webinar will present two studies: application of analytics to renovate and improve content in an online introductory computer course and how data from an online platform (edX) can be used to quantify an archetype for course design.   
Speakers: 
Troy Courville,  Georgia Tech Professional Education (Moderator)
David Joyner, College of Computing, Georgia Institute of Technology
Dan Davis, Pearson
Shawn Staudaher, Center for 21st Century Universities, Georgia Institute of Technology  
Monday, January 28: Designing & Digitizing Transparent Course and Program Outcomes
Transparency of course and program outcomes to students is essential for student success and as such the infrastructure for assessment of the pharmacy education competency-driven curriculum at the Philadelphia College of Pharmacy is anchored to the Visible Learning philosophy, designed to provide real-time, meaningful feedback to all stakeholders, informing student learning and program and instructional effectiveness (Hattie, 2012).  In order to guide students to move from surface learning to deeper learning, course learning outcomes are integrated and hardwired to a robust curricular map which is also connected to the knowledge and skills called for by employers representing a vast array of professions and jobs that don't yet exist. Digitizing the process allows all stakeholders to see the connections and progress toward mastery of competencies and provides an end to end comprehensive learner record for students, employers and institutions of higher education.
Presented by: 
Suzanne Carbonaro, Director of Assessment for P

hiladelphia College of Pharmacy, University of the Sciences
Thursday, January 10: IBM Watson Education
IBM Watson Education is a platform-centric, partner-led group whose mission is to transform education using A.I. This webinar will focus mainly on the Watson Tutor technology, a 1:1 intelligent tutoring system used to improve student performance and provide deep, actionable insights to educators. IBM has partnered with Pearson, Sesame Workshop, and Edmodo to develop the Watson Tutor and reach students across the learning spectrum. In 2019, IBM plans to enable educators at universities to build customized Watson Tutors for their students.
Presented by:
Bryan Dempsey, Principal Offering Manager, IBM Watson Education

Alex Kaplan, Global Leader, IBM Watson Education
Download Recording here - Password: 66Kg95KT
Thursday, January 3, 2019: Library Instruction and Its Impact on Student Success
Libraries across the country have been conducting research studies to demonstrate the impact our instruction has on student success. The libraries in the University System of Georgia are no different. In this webinar, presenters shared case studies from Kennesaw State University and the University of West Georgia that indicate library instruction, be it a 50-minute "one-shot," or a full for-credit course, is likely to result in increased student retention, progression, and graduation rates. Presenters also discussed recent changes to professional standards for library instruction and the various modalities in which librarians teach.
Authors:
Julius Fleschner, MLIS  Dean of Libraries and College Testing Georgia Highlands College
Christina Holm, MLIS  Instruction Coordinator and Librarian Assistant Professor of Library Science 
Jean Cook, MLIS, MS  Instructional Services Librarian and Associate Professor
Wednesday, November 7, 2018: Precision Academics - GSU Adaptive Implementation
Georgia State University is one of eight institutions that received a grant from the Association of Public Land-Grant Universities to explore adaptive learning at scale. Funded by the Bill and Melinda Gates Foundation, with oversight from the APLU Personalized Learning Consortium, the three-year pilot explores adaptive learning courseware in high enrollment, high DFW courses. As related to the grant, this session covered the development, implementation, and results of the 2017-2019 shift to adaptive learning in GSU's Global Issues course (roughly 2,500 students annually). Drs. Brown and Grussendorf explained their journey along the adaptive learning path, their full-scale launch of adaptive learning courseware (Realizeit), and their to-date findings in an ongoing academic study.
Tuesday, October 2 at 3PM: Webinar featuring a keynote from Dr. Tristan Denley, USG Chief Academic Officer 
Join USG Chief Academic Officer, Dr. Tristan Denley, in a webinar showcasing examples, exemplars and entrepreneurial efforts to apply the models and lessons learned from predictive analytics using end of course and term data to explore the potential of lesson-level data collected during a term.  This webinar is free and open to anyone interested in how data is informing innovations in postsecondary instruction and learning.