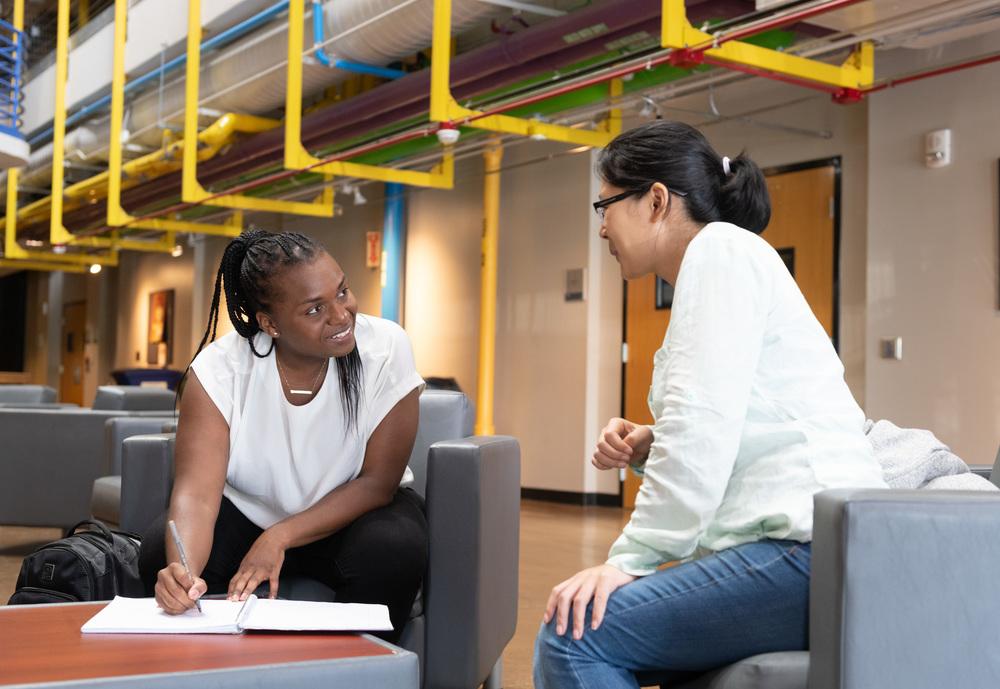 The publisher describes this cross-disciplinary volume as, "A guide to both theory and practice of blended learning offering rigorous research, case studies, and methods for the assessment of educational effectiveness."
The editorial team for the volume is comprised of the College of Computing's Ashok Goel, the School of Literature, Media, and Communication's Amanda Madden, the Strada Institute for the Future of Work's Rob Kadel, and Georgia State University's Lauren Margulieux. Blended Learning in Practice: A Guide for Practitioners and Researchers explores the work of more than two dozen contributors and represents a range of approaches and models of blended learning from faculty in nearly every school across the Institute.
On April 11, C21U hosted a panel discussion and launch celebration for the editors and contributors of the volume. Goel, Kadel, and Margulieux, as well as contributors Joe Bankoff and David Joyner appeared on a panel to share their experiences with blended learning best practices, origins of the book, as well as "behind the scenes" details of the three-and-a-half year production and revision process.
Image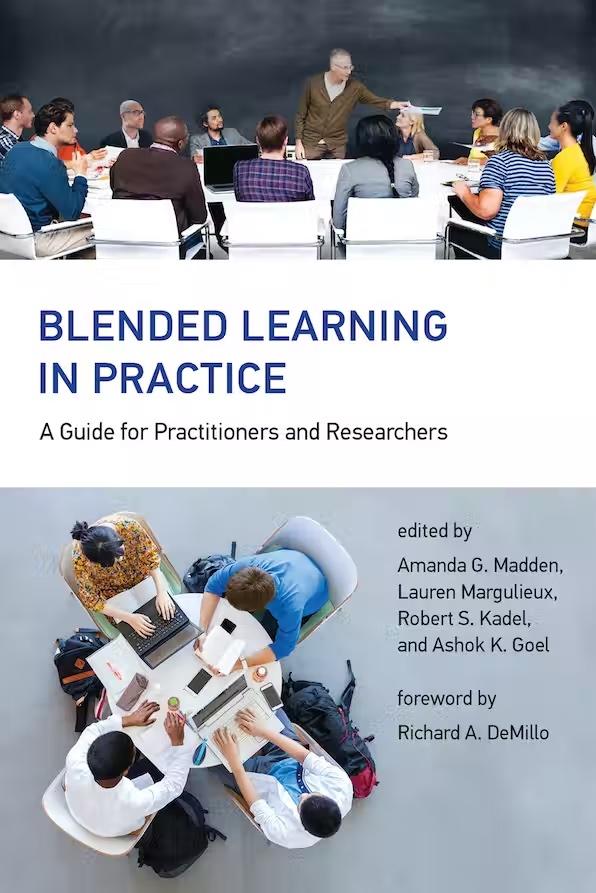 "The origins of the book really lie in discussions within C21U," said Goel. "This came about soon after the founding of C21U when various faculty would say, 'We know about blended learning and we want to do it in our classes, but we don't have the resources to do it right or we don't know quite how to do it.'"
The editors perceived a need for comprehensive research and guidance for practitioners of blended learning but also for researchers interested in studying the efficacy and methodology of the practice. Blended Learning in Practice: A Guide for Practitioners and Researchers provides guidelines and case studies that include the use of Assassin's Creed II in a first-year composition course, a blended global issues and leadership laboratory, a knowledge-based AI course blended with a MOOC, and more.
"As we went through the process of compiling and writing this volume, we ended up with 14 chapters from faculty across several colleges at Georgia Tech that tell very rich and detailed stories," said Kadel. "We're incredibly grateful for those submissions from faculty. It's not just a computer science, physical science, or communications blended learning book. It's a real triumph for us that we can demonstrate not only to the Georgia Tech community but to the broader community that Georgia Tech is able to bring together a number of differing perspectives on a way of teaching and show that there is real cohesion."
You can watch a recording of the editor and contributor discussion on the C21U Youtube channel. Visit the MIT Press website for more information about Blended Learning in Practice: A Guide for Practitioners and Researchers.
If you are interested in becoming involved with blended learning or blended learning research at Georgia Tech, you can reach out to the Center for 21st Century Universities (C21U) for more information via ed-innovation@gatech.edu.
Contributors to Blended Learning in Practice: A Guide for Practitioners and Researchers
Joe Bankoff, Paula Braun, Mark Braunstein, Marion L. Brittain, Timothy G. Buchman, Rebecca E. Burnett, Aldo A. Ferri, Bonnie Ferri, Andy Frazee, Mohammed M. Ghassemi, Ashok K. Goel, Alyson B. Goodman, Joyelle Harris, Cheryl Hiddleson, David Joyner, Robert S. Kadel, Kenneth J. Knoespel, Joe Le Doux, Amanda G. Madden, Lauren Margulieux, Olga Menagarishvili, Shamim Nemati, Vjollca Sadiraj, Donald Webster