Georgia Tech is a major partner in a new National Science Foundation (NSF) Artificial Intelligence Research Institute focused on adult learning in online education, it was announced today. Led by the Georgia Research Alliance, the National AI Institute for Adult Learning in Online Education (ALOE) is one of 11 new NSF institutes created as part of an investment totaling $220 million.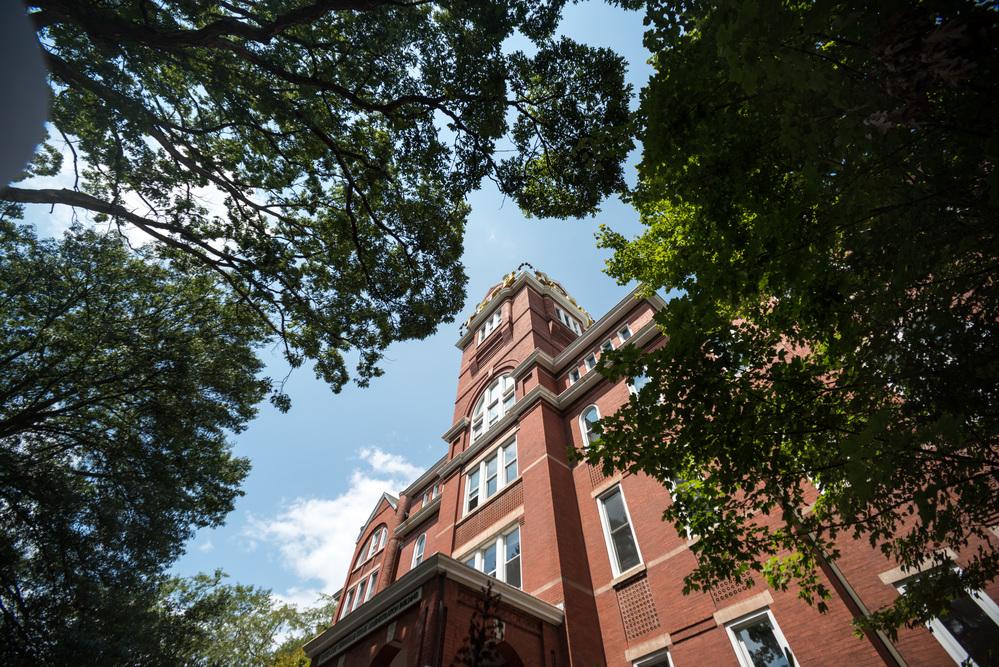 The ALOE Institute will develop new AI theories and techniques for enhancing the quality of online education for lifelong learning and workforce development. According to some projections, about 100 million American workers will need to be reskilled or upskilled over the next decade. With the increase of AI and automation, said Co-Principal Investigator and Georgia Tech lead Professor Ashok Goel, many jobs will be redefined.
"There will be some loss of jobs, but mostly we will see individuals needing to learn a new skill to get a new job or to advance their career," said Goel, a professor of computer science and human-centered computing in Georgia Tech's School of Interactive Computing (IC) and the chief scientist with the Center for 21st Century Universities (C21U). "So, how do you help 100 million workers reskill or upskill in 10 years? Because AI is in part responsible for this need, it is our belief it should also be responsible for finding a solution."
That is the goal of this project, which will be led by principal investigator Myk Garn, assistant vice chancellor for New Models of Learning at the University System of Georgia and senior advisor to the Georgia Research Alliance (GRA).
"Online education for adults has enormous implications for tomorrow's workforce," Garn said. "Yet, serious questions remain about the quality of online learning and how best to teach adults online. Artificial intelligence offers a powerful technology for dramatically improving the quality of online learning and adult education."
To do that successfully, the education must be personalized and scaled to unprecedented levels. Educating 100 million people in online environments will, of course, require far more time and energy than in-person educators can offer their students. That is where AI comes into play.
Researchers will build new AI techniques that can adequately and efficiently train other AI agents to interact with humans in a classroom setting, similar to the virtual teaching assistant Jill Watson that Goel has used in his online computer science classes for the past five years. This will help satisfy the scalability requirement.
"That's the fundamental advancement in AI," Goel said. "A human can train an AI agent in just a few hours how to teach other AI agents on how to interact with humans on various subjects."
To satisfy the need for personalized AI, researchers will train machines to have a mutual theory of mind with their human counterparts. In other words, there will be a greater understanding by both machine and human of the others' needs, knowledge, and expectations.
"Our vision is to develop AI agents that achieve a mutual understanding of learning expectations, outcomes, and methods between students and teachers," said Alex Endert, an assistant professor in Georgia Tech's College of Computing who will help the team analyze and understand data from the project. "Along with my students, I look forward to developing visual analytic interfaces that serve that purpose to foster trust and interpretability of AI for this domain."
Ultimately, the hope is that education becomes more available, affordable, achievable, and, thereby, equitable. Such an expansive project, understandably, requires the expertise of many kinds from many people. In addition to Endert and Goel, who will be executive director of the ALOE Institute, there will be a host of faculty at Georgia Tech will participate.
Senior Georgia Tech members of the ALOE team include Stephen Harmon (Industrial Design and C21U), Michael Hoffmann (Public Policy), David Joyner (Online Master of Science in Computer Science), Ruth Kanfer (Psychology), Brian Magerko (Language, Media, and Culture), Keith McGreggor (IC and VentureLab), Chaohua Ou (Center for Teaching and Learning), and Spencer Rugaber (Computer Science).
Other partners in the ALOE Institute include Arizona State University, Drexel University, Georgia State University, Harvard University, the Technical College System of Georgia, the University of North Carolina at Greensboro, IMS Global, Boeing, IBM, and Wiley.
Georgia Tech is a key partner in two additional institutes in partnership with the U.S. Department of Agriculture, the National Institute of Food and Agricultures, the U.S. Department of Homeland Security Science & Technology Directorate, and the U.S. Department of Transportation Federal Highway Administration. Georgia Tech will lead the AI Institute for Advances in Optimization (AI4Opt) and the AI Institute for Collaborative Assistance and Responsiveness Interaction for Networked Groups (AI-CARING), the latter of which is led by College of Computing Associate Professor Sonia Chernova to support aging-related issues.