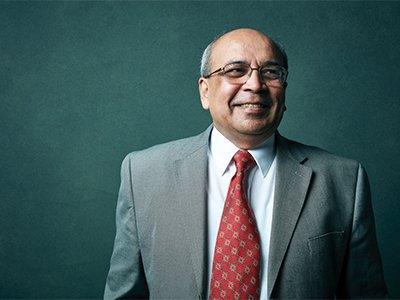 Chief Scientist, C21U
College of Computing
Biography
Ashok K. Goel is a Professor of Computer Science and Human-Centered Computing, and Director of the Design & Intelligence Laboratory in the School of Interactive Computing at Georgia Institute of Technology. He is also an adjunct professor in Georgia Tech's School of Computational Science and Engineering and School of Mechanical Engineering. In addition, he is a Fellow of Georgia Tech's Brook Byers Institute for Sustainable Systems.
For more than thirty five years, Goel has conducted research into artificial intelligence, cognitive science and human-centered computing, with a focus on computational design, modeling and creativity. He is Editor of AAAI's AI Magazine and Associate Editor of Design Research Society's Design Science Journal. He is Co-Chair of the 41st Annual Conference of the Cognitive Science Society (CogSci 2019), and serves on the Steering Committees of Advances in Cognitive Systems, Creativity and Cognition, and Computational Creativity.
For more than a decade, Goel's research has increasingly focused on AI in human learning and education. In 2014, he and David Joyner developed an online course on Knowledge-Based AI as part of Georgia Tech's Online Masters of Science in Computer Science (OMSCS) program. In 2016, Ashok pioneered the development of Jill Watson, a virtual teaching assistant for answering questions in online discussion forums. The Chronicle of Higher Education recently called virtual assistants exemplified by Jill Watson one of the most transformative educational technologies in the digital era. Ashok is a recipient of AAAI's 2019 Outstanding AI Educator Award.
Education
PhD 1989, The Ohio State University