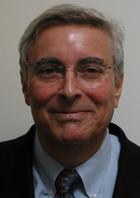 Professor of the Practice - College of Computing
Biography
Dr. Mark Braunstein, MD is professor of the practice in the School of Interactive Computing where he teaches health informatics and is involved in research aimed at wider and deeper adoption of health information technology to improve the quality and efficiency of care delivery. He is also associate director of the Health Systems Institute where he helps identify, create and manage research and industry partnership opportunities.
After receiving a BS from MIT in 1969, an MD from the Medical University of South Carolina (MUSC) in 1974, and completing an internship at Washington University, Braunstein joined the faculties of Medicine and Pharmacy at MUSC where he developed an early fully functional ambulatory electronic medical record system and the first reported system for the clinical management of ambulatory pharmacies.
In 1978, Braunstein co-founded PROHECA to commercialize the pharmacy system. National Data Corporation (NDC) acquired the company in 1981, and Braunstein ran the NDC Healthcare Division and was the company's president and COO until he left in 1990 to co-found Patient Care Technologies (PtCT). PtCT, a provider of electronic patient record and tele-health systems to the home care industry, graduated from Georgia Tech's Advanced Technology Development Center (ATDC), was a 1998 Inc 500 company, and was acquired by MEDITECH in 2007.
The author of more than fifty papers, articles, and book chapters devoted to various aspects of clinical automation, Braunstein's most recent publication is Health Informatics in the Cloud, a brief, non-technical overview of contemporary health informatics published by Springer Briefs that parallels the approach used in his Coursera MOOC, which bears the same name.
Braunstein won a 1996 Entrepreneur of the Year Award for the Southeast Region, received a 1995 Innovation in Medical Management Award from the American Society of Physician Executives, and received the 2006 Founder's Award from the American-Israel Chamber of Commerce, Southeast Region.
Education
MD 1974, Medical University of South Carolina BS 1969, Massachusetts Institute of Technology