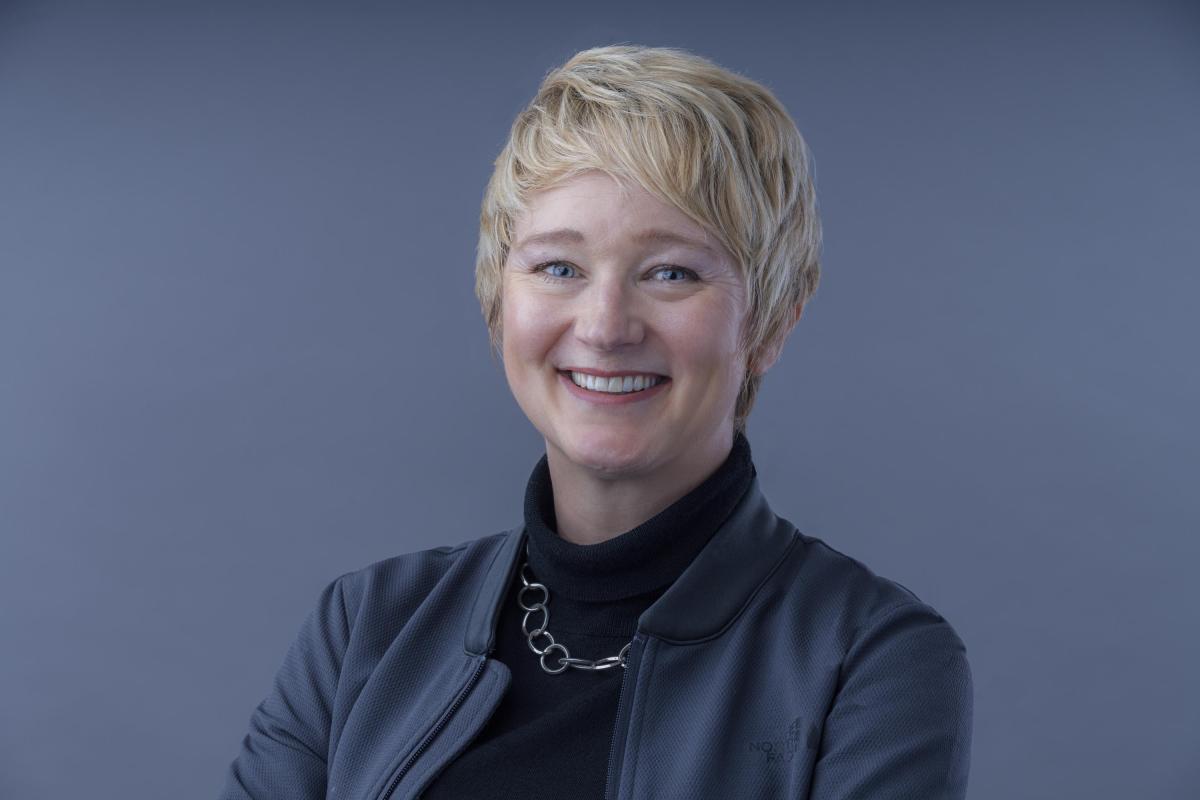 Chair and Professor, School of Modern Languages & Founding Co-Director, Atlanta Global Studies Center
Atlanta Global Studies Center
School of Modern Languages
Biography
As Chair of the School of Modern Languages, Professor Anna Westerstahl Stenport leads a dynamic group of seventy tenure-stream faculty, lecturers, and staff. She provides oversight to the unit's multi-varied research foci, academic and curricular priorities, numerous study abroad programs in South America, Europe, Asia, and Africa, and supports the public engagement mission of the School. Holding a PhD in Comparative Literature from the University of California at Berkeley (2004), Dr. Stenport's expertise includes transnational cinema and media, modern literature and drama, and visual and cultural studies. Her teaching includes courses in Global Cinema ("Green Screen: Environments in World Cinema"), Introduction to Global Media and Cultures, and Career Education for the Global 21st Century. As PI of an International Studies Title VI National Resource Center and Foreign Language and Area Studies (NRC-FLAS; $2.25 million) grant from the U.S. Department of Education, Dr. Stenport also serves as the founding co-Director of the Atlanta Global Studies Center (AGSC), a consortium with Georgia State University, and on the advisory board for Georgia Tech's Center for 21st Center Universities.
Dr. Stenport is an expert in Arctic and Nordic cinema, media, and cultural studies. She has published widely on these topics in journals such as Camera Obscura, Cinema Journal, Convergence, Environmental Media, Film History, Journal of Scandinavian Cinema, Media, Culture & Society, and The Moving Image. Her books include the groundbreaking volume Films on Ice: Cinemas of the Arctic (Edinburgh UP, 2015; co-ed. w/ Scott MacKenzie), the first comprehensive examination of filmmaking in the global circumpolar north from 1896 to the present, as well as Arctic Environmental Modernities: From the Age of Exploration to the Era of the Anthropocene (Palgrave Studies in World Environmental History series, 2017; co-ed. w/ Lill-Ann Körber & Scott MacKenzie), and Arctic Cinemas and the Documentary Ethos (Indiana UP, 2019; co-ed w/ Lilya Kaganovsky and Scott MacKenzie). Current sponsored research includes "Visualizing Climate Change Through Arctic Moving Images" (w/ Scott MacKenzie), funded by an Insight grant from the Social Sciences and Humanities Research Council of Canada. Dr. Stenport also co-curates Arctic film programs at conferences (ASTRA 2015, Visible Evidence 2015, SASS 2016,) and for film festivals, including the Annual Polar Film Festival at the Explorers Club in NYC (2016; 2018; 2019), the 13th Verzio International Human Rights Documentary Film Festival, Budapest (2016), and the European Union Film Festival, Chicago (2017).
Her scholarship on contemporary Scandinavian film includes Nordic Film Cultures and Cinemas of Elsewhere (Edinburgh UP, 2019; co-ed with Arne Lunde); a monograph on New Queer Cinema director Lukas Moodysson's Show Me Love, published in the Nordic Film Classics series (U Washington P, 2012); and articles in a special Moodysson issue of Scandinavica (51:3, 2014). She has also written extensively about Scandinavian popular culture, including Nordic Noir crime fiction and film and the Millenium series, and was interviewed on NPR's Diane Rehm Show on the topic.
As a scholar of modernism in literature, theatre, and the visual arts, Dr. Stenport most recently published August Strindberg and Visual Culture: The Emergence of Optical Modernity in Theater, Text, and Image (Bloomsbury Academic, 2019; co-ed w/ Eszter Szalczer and Jonathan Schroeder). Her work has been featured in ARTMargins, Comparative Literature, English Language Notes, Modern Drama, and Modernism/Modernity, among many other journals. She is an expert on playwright, novelist, and artist August Strindberg, and her publications in this area include Locating August Strindberg's Prose: Modernism, Transnationalism, Setting (U Toronto P, 2010), The International Strindberg: New Critical Essays (ed., Northwestern UP, 2012), and Strindberg and Radicalism – Strindberg and the Avant-Garde: A Hundred Year Legacy, an extended special issue of the journal Scandinavian Studies (2012 84:3; co-edited w/Eszter Szalczer).
Before joining Georgia Tech in 2016, Dr. Stenport held the position of Conrad Humanities Scholar and Professor of Scandinavian Studies – with appointments in Comparative Literature, Gender and Women's Studies, Global Studies, Media and Cinema Studies, and Theatre – at the University of Illinois at Urbana-Champaign. There she also served as Director of the Campus Office of Undergraduate Research, on the advisory board for the university's Honors Program, and as Director of the European Union Center, a Title VI National Resource Center and a Jean Monnet Center of Excellence. She has been a Visiting Professor and Anna Lindh Fellow at Stanford University's Freeman Spogli Institute and a Visiting Scholar at the University of California, Berkeley; Queen's University, Canada; and at several institutions in Scandinavia, including the Universities of Gothenburg and Stockholm; the Danish Film Institute; and KTH Royal Institute of Technology, where she has taught in the interdisciplinary field site summer program Environment and Society in a Changing Arctic.
Anna has published more than five dozen peer-reviewed articles and chapters and has given hundreds of presentations about her research and academic interests.